Thu, 21 Jul 2011
Punctures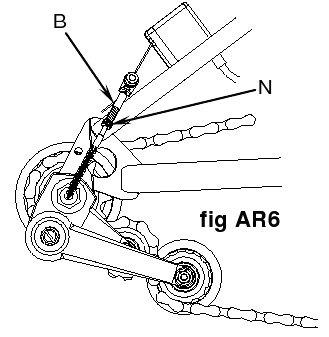 Bit of a painful day yesterday, getting my third puncture this month and the 4th this year ...
I am very sorry to say that I've been very lazy and always got a bike shop to fix the puncture for me. This costs about £30 each time though and is now getting more expensive. So, since the puncture happened on my way to work, and I'd have "advisors" available (people who know bikes), I thought I'd do it myself for a change.
Thanks to good advice, and even some hands on from various people at work, I got the back wheel of the brompton off, the inner tube patched and everything put back together.
I did manage to cycle home, but had to stop at a local bike shop and buy a better pump. Plus show me how to sort my gearing (see picture) because I only seemed to have gear 1 and 2, not all three!
And now the bike seems to be running almost perfectly. Now I need to schedule time to clean it ....
One thing with a Brompton: if you get a puncture, you can fold it up and get a bus. A big plus when it's pouring rain.