Thu, 28 Apr 2011
Great and Manifold Blessings in Cambridge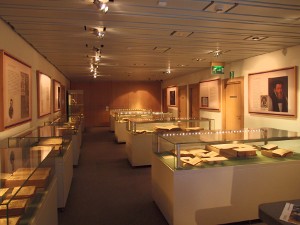 Great and Manifold Blessings is an exhibition currently on at the Cambridge University Library to commemorate the 400th anniversary of the King James Bible of 1611. Although only spanning a single room, it contains some of the most important books in the English language as it takes us through the history, and prehistory, of the creation of this most important book.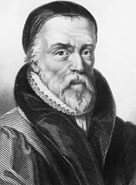 It's a fascinating story that covers John Wycliffe's early translation and William Tyndale's larger and more successful work. Along with Shakespeare, William Tyndale is now recognised as one of the major originators of the modern English language and many of our most famous and beautiful phrases are his. Much of his original text was used in this new translation and we are all the better for it.
This wonderful writing ability, translating from original Latin, Greek and Hebrew (his unfinished Old Testament) and his biblical scholarship are all markers of a great man. This period in history was a time of much turmoil, and Tyndale paid the ultimate price for his work when he was executed in 1536. Although not bearing his name, the King James Bible certainly bears his imprint and is a very fitting testament to his life.