Sun, 24 Apr 2011
Watteau at The Wallace Collection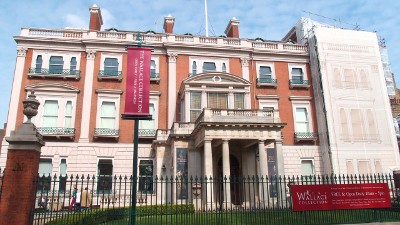 I visited The Wallace collection on Saturday 16th April, primarily to have a look at the Watteau by recommendation. However, the museum itself proved to be a real gem with a lot of very interesting things to look at. It is also free.
Situated just a few minutes from Oxford Street, walking up Duke Street to Manchester Square might as well be a million miles away from the shopping hoi polloi.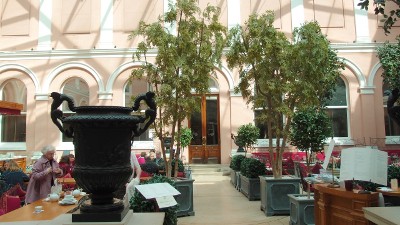 The museum is a large house, but small enough that a morning or afternoon would be sufficient to see most of it. French 17th and 18th Century artworks make up the heart of the collection, both paintings and furniture (including clocks).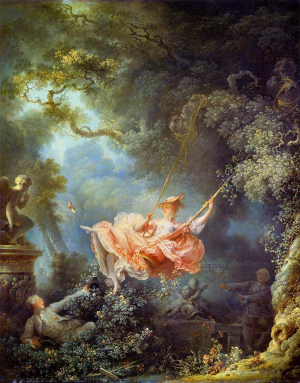 I first encountered Watteau as part of an art history course I took when doing my (Physics) degree. This part of the course concentrated on the Baroque and then Rococo styles prevalent at the tail end of the 17th and start of the 18th century.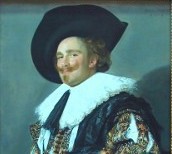 The Wallace has a lot more of interest though, I also saw a Fragonard (the famous The Swing (see right)), Franz Hals' Laughing Cavalier, a Titian, Perseus and Andromeda, a Canaletto and many other beautiful paintings, miniatures, furniture, clocks and armour. The collection of armour is one of the largest in Europe, covering both European and Asian weapons and cloths of warfare.
Overall, an excellent afternoon out and well worth another visit.