The Royal Scottish Academy has its annual exhibition on just now and it is the usual mix. Some very good art and some terrible.
It was nice to see some Philip Braham paintings (see below). He had an exhibition on at the Scottish Gallery in 2021 but it was virtual only due to the pandemic restrictions. An atmospheric landscape painter; his work is similar to the sort of subject I like to attempt myself (less successfully). All his paintings in the exhibition were strong. There is no substitute for seeing a painting in real life. He is now "RSA (Elect)".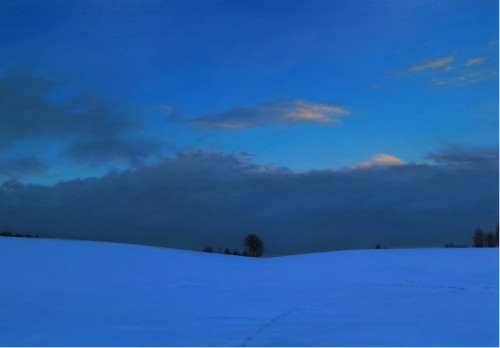 Another painting really stood out to me: an amazingly colourful picture of a plant from the Royal Botanic Gardens: The Corpse Flower by Laura Footes (Acrylic on canvas, 150x120cm). Shown below, I thought it had shades of the great Hockney, especially the garden background. Very impressive work you can see on the RSA site.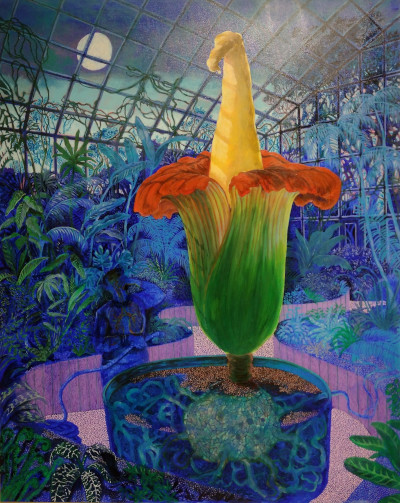 The show is free and on until June 12th.