Tue, 21 Mar 2017
GVIDVS CAGNACCIVS INVENTOR
At the National Gallery for the Michelangelo & Sebastiano exhibition (which I liked), I also took some time to pop into Room 1 and see Guido Cagnacci's Repentent Magdalene, a painting that used to live in the UK but now resides in California at the Norton Simon Art Foundation.
What a beautiful painting: bright, lively and colourful. Mary Magdalene is caught at her "conversion" as her sister Martha points out the fight between an angel and a devil in the background. Martha's suggesting she ought to hear what a Rabbi she knows is saying. This is quite an unusual representation of the biblical tale (one can question its accuracy).
Below: Guido Cagnacci, The Repentant Magdalene, after 1660 (229.2 x 266.1 cm)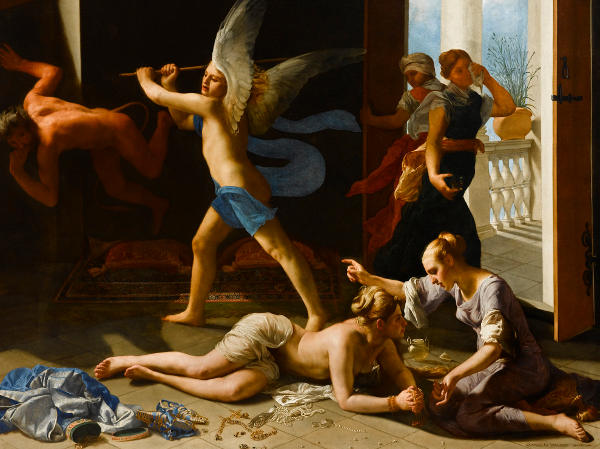 Below:
Detail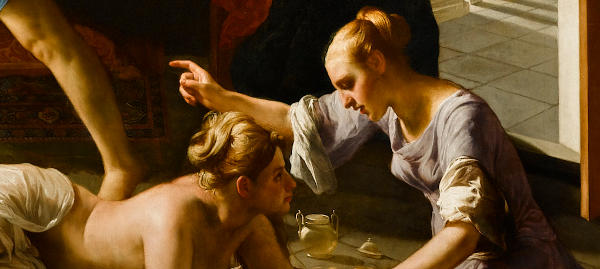 The title of this post GVIDVS CAGNACCIVS INVENTOR is how Cagnacci signed the painting. Am unusual signature because he knew the work was outstanding. See the painting until May 21st 2017.