Sun, 29 Jan 2017
Visitations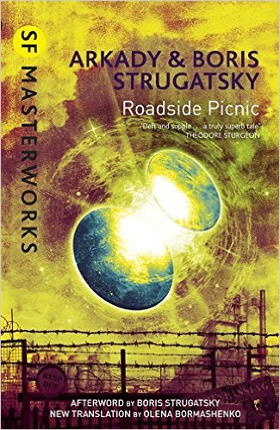 Roadside Picnic
By Arkady Strugatsky and Boris Strugatsky
Score : 4/5
This is a short novel by the Strugatsky brothers, written in the 1970's in the Soviet Union. The book was filmed by Andrei Tarkovsky as Stalker.
The premise is that aliens have visited Earth but no one saw them, and all that's left of their visit are a number of "zones" spread across the world, areas now contaminated with very strange and sometimes dangerous artifacts. The main character is Redrick "Red" Schuhart, a stalker, someone who goes into a zone to find and extract things to sell. It's like prospecting. It's a dangerous job because the objects might be very strange and possibly lethal: instantly or at some later time. The zone itself is full of almost supernatural elements and has effects on visitors, their minds and bodies, and also their children. Red's daughter is born with fur and referred to as the "monkey". This is all a bit strange, but compelling.
The story is almost a "hard-boiled" tale of misfits, criminals and police in a gold mine boom town but the unsettling strangeness and horror of the magical landscape at the centre makes the novel unique. Of course, Red makes a last expedition into the zone, in search of the wish-granting "golden sphere". At this point you also have a glimpse of the "meat-grinder".
A short book and a quick read, but something that will stay with you.