Sat, 19 Nov 2016
Arrival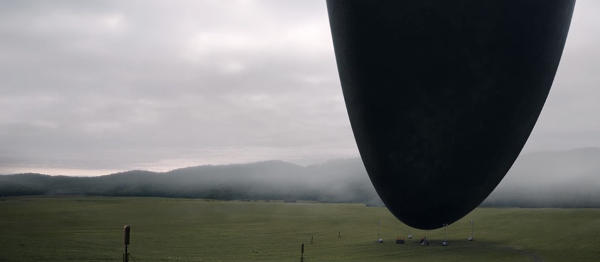 Arrival is a new film by director Denis Villeneuve, based on a short story by Ted Chiang called The Story of your Life. I read this last year.
This is a "first contact" with aliens film, where the aliens are very alien, but not obviously threatening, and we are struggling to communicate with them. The "threat" is human competition, fear and misunderstanding. Amy Adams plays a civilian linguist employed by the army to help try and talk to them, alongside physicist Jeremy Renner.
The film was very good, and a refreshing change from a lot of "speculative" (I hesitate to use the description "science-fiction") films made today. Chiang's story is about language and how much language might define us and the way we see (and are capable of seeing) the world. The story and the film are thought provoking, with the film deepening the very moving back-story (or is it?) of Adams' daughter. I have to admit that I haven't really figured it all out but that's part of the fun of an intelligent piece work sometimes. I would definitely watch it again.