Tue, 18 Oct 2016
Pot Number Two
I've painted a new version of the Will Kemp tutorial pot but using oil paints this time. My original was acrylic (per Kemp's original).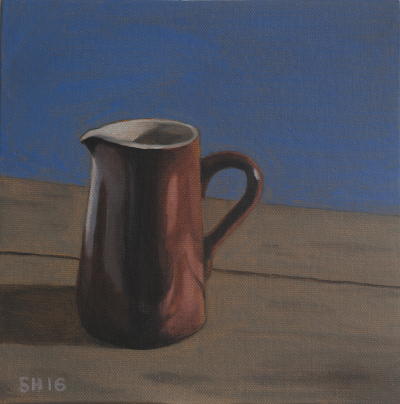 This version is not quite as rough and ready as the original painting, and a bit more worked. I wanted something simple to test some new Alkyd Oil paints, faster drying types of oil paint. These are the sorts of paint the artist Peter Barker used at the Mall Galleries recently, diluting with white spirit only.
I didn't think that highly of the original painting, but over the last couple of years it has grown on me. Simple but "rustic", and very basic; but sometimes a piece if art is all the better for that.