Sun, 25 Sep 2016
Traquair Murals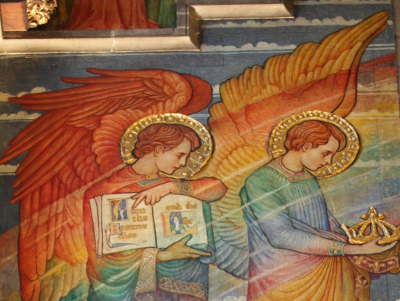 I was recently in Edinburgh again, and visited the Traquair center again.
This is to see the great Phoebe Anna Traquair murals of course. I've been here before but I could come back again and again to see them. Beautiful and inspiring. They're only open a few days a year (more during the festival), so it is worth timing your visit. The open day schedule is on their web site.
More on my visit to the city later, I always manage to cram in a lot of culture, and coffee!