Sun, 31 May 2015
Inner City Southwark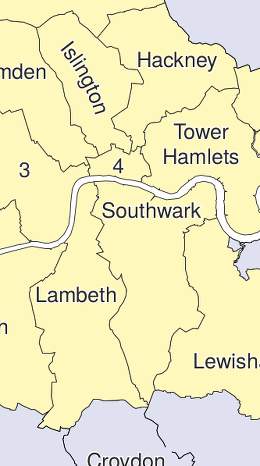 As a follow-up to the post about the Ravilious exhiibition at Dulwich Picture Gallery, I had a wander in the neighbourhood before it opened.
It's hard to believe that these leafy, quiet, tidy and well-to-do streets are actually in the London Borough of Southwark.
As you can see on the right, Southwark actually covers a tremendously long strip of land, all the way from the river (London Bridge, Borough Market, Tate Modern) down to suburban Dulwich (Dulwich College, Dulwich Picture Gallery). At the top, it is directly across from the City of London (4 on the map). Lambeth, where I live, is to it's left but at the river end, it gets quite confused as to which borough you're in.
White picket fences ... can this be Southwark?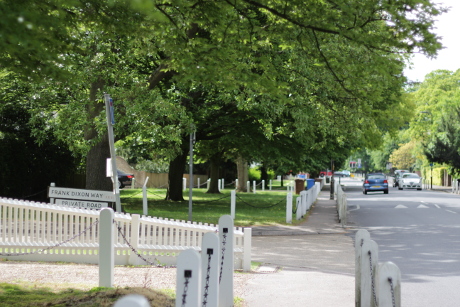 Or this ...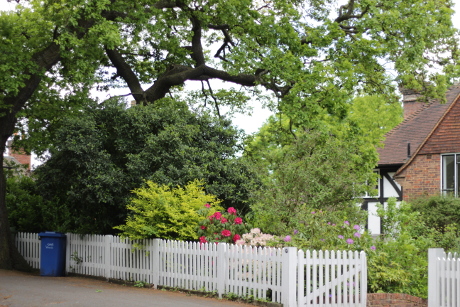 There's actually a tollbooth on this road, which appears to be private. Lots of private roads in the area in fact, and well tended lawns and sports fields.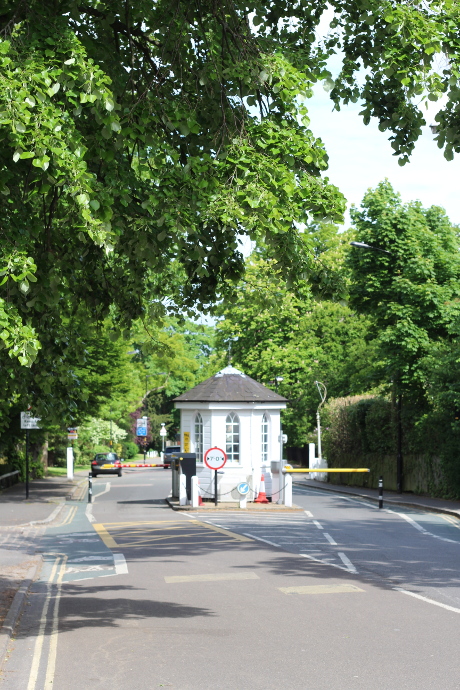 Brixton's a few minutes cycle away, but that's crossing into the borough of Lambeth.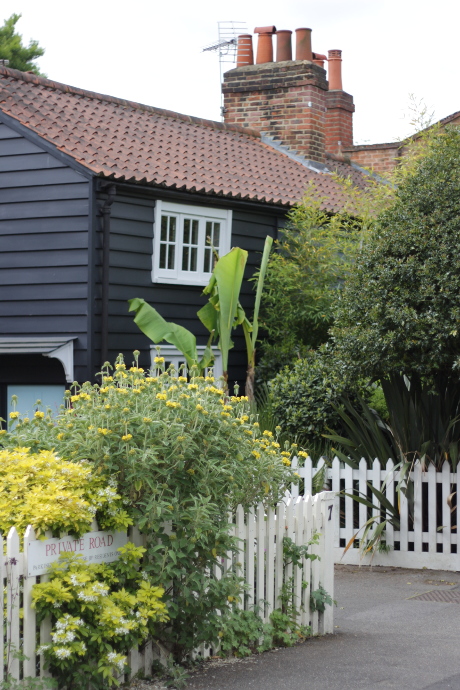 Southwark's actually one of the oldest parts of London, but that's the river end.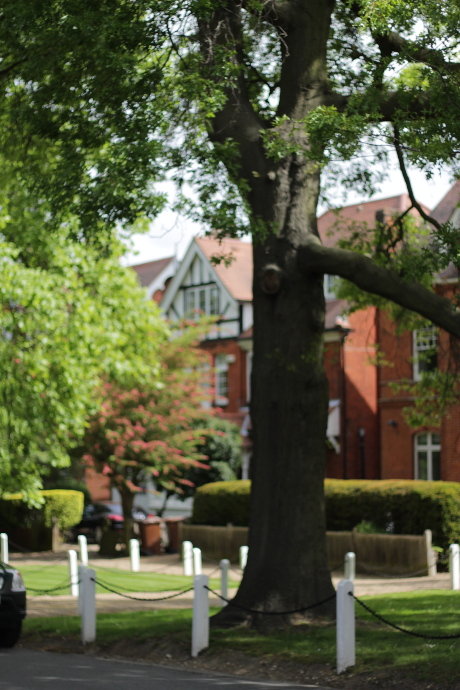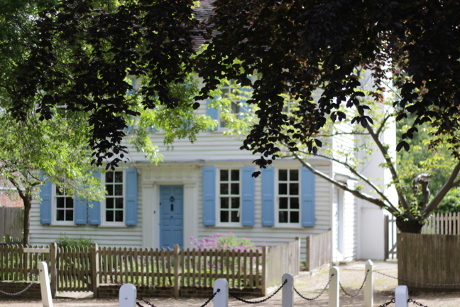 A pretty nice place and I'm ashamed to say that I haven't even had a look in the park yet. So, how much do these places cost? Let's start at a million ...