Sat, 04 Oct 2014
Fitzwilliam Museum, Cambridge
I went back to the Fitzwilliam Museum in Cambridge, the second time I've been there. The last time was for an exhibition called Vermeer's Women (I blogged about it) but I didn't have time to have a proper look around the rest of the place. Now I have, I see what I missed.
The museum's been renovated recently and it shows. The rooms are bright, clean and spacious :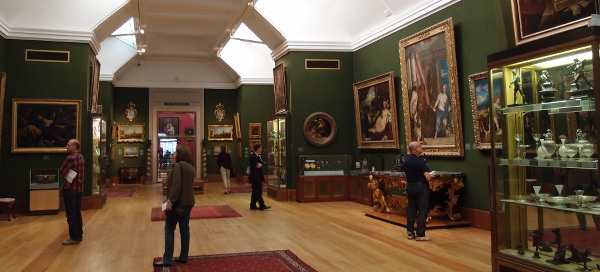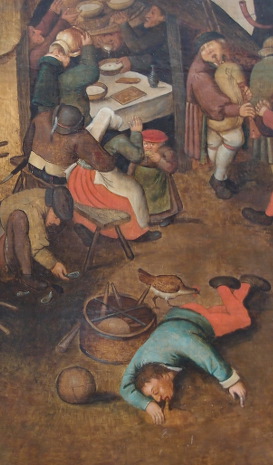 There's also a lot to see: the place is big and very ornate. A large collection of ancient world artifacts (Greece, Rome, Minoan, Persia, Egypt etc.), ceramics and pottery, as well as a lot of great art.
On the right: a detail from Pieter Brueguel the Younger's "Village Festival" showing how much has changed in the intervening 450 years!
The museum is a similar style to the British Museum, National Museum of Scotland, Kelvingrove and Hunterian, a big collection of lots of interesting things.
Like the other museums listed, it's free and only about 20 minutes from the station by foot.