Tue, 30 Sep 2014
Glasgow 2014
I couldn't visit the Kelvingrove Museum again last week because, having got a train and then a bus, on getting there I came up to a sign telling me it was closed today "for a private event". This turned out to be some Ryder Cup thing.
The disappointment turned out to have a silver lining however because I decided to walk the 20 minutes over the River Kelvin and up to the university, braving a busy freshers week to have a look at the Hunterian museum and gallery.

What a lucky turn of events in fact! The museum and university was a very interesting find and, with so many fresh faces about, it was easy to have a good look and not stick out.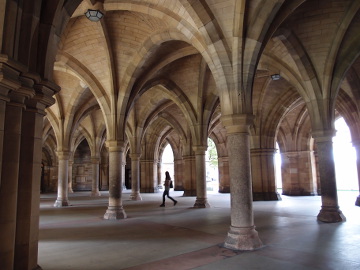 Glasgow University has some history, going back to the 15th Century, amd some of its buildings certainly have the historic feel, including the cloisters shown to the right.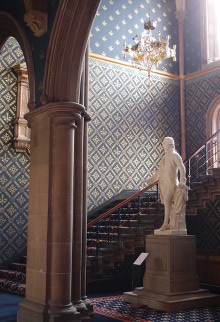 On the left, the extremely beautiful and ornate staircase leading to the museum. The sun was streaming through the equally ornate windows giving the whole room a slightly magical feel, dust motes and all.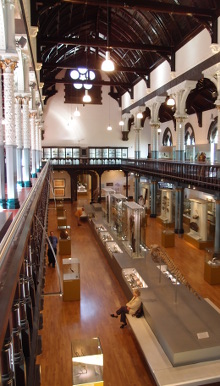 The museum itself is a classic old-style type, like the National Museum in Edinburgh, full of artifacts and curiosities, including a lot of Roman archaeology from digs at the Antonine Wall and medical oddities from William Hunter's collection.
Below: Roman shoes (man, woman,child) from the Bar Hill fort at Kirkintilloch, East Dumbartonshire.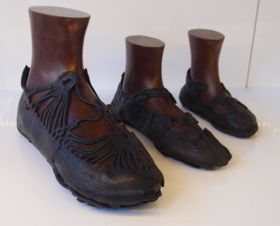 On the other side of the road is the Hunterian Art Gallery, home to a small but good collection of paintings and drawings from the renaissance to modern times.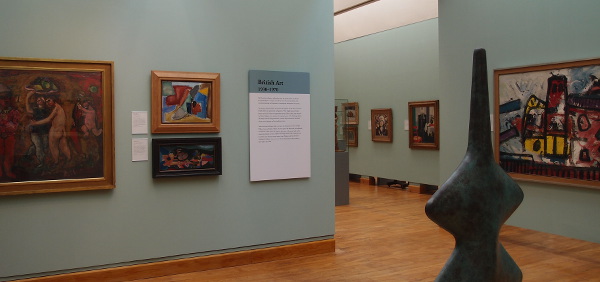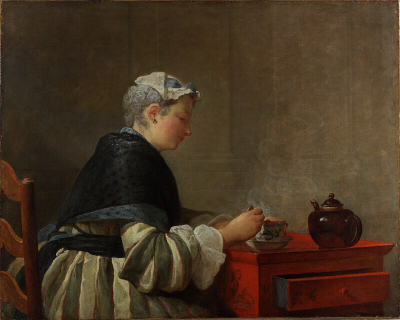 They have a lovely Chardin. On the right "A Lady Taking Tea", painted in 1735.
From the notes :
When Hunter acquired this painting, he is unlikely to have been aware of its exceptional place within the artist's career. Today Lady taking Tea is considered one of Chardin's greatest achievements. Its simplicity, composition and subtle balance of few colour accents embody the painter's very personal contribution to French genre painting.
The more Chardin I see, the more I appreciate him.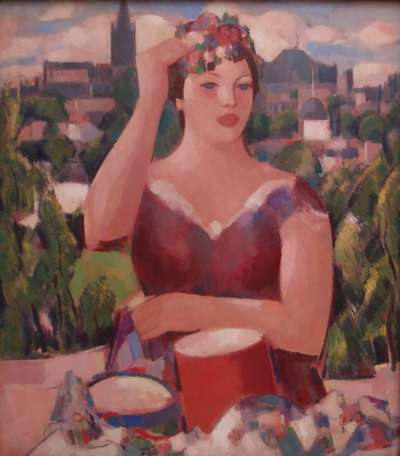 Plus some very good Scottish colourist paintings.
On the right, John Duncan Fergusson, Spring in Glasgow, 1942.
Overall, a very civilised day out and worth another visit.